2021 Clinic and Show Schedule
Saturday and Sunday September 25 & 26 Barry Dornon Horsemanship Clinic in Verona, KY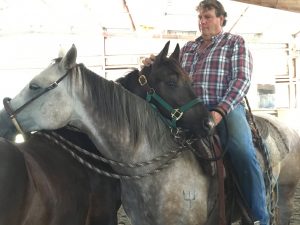 Event sponsor Kevin Beal and host farm Wanderlust Acres LLC near Verona, Kentucky at 1920 Stephenson Mill Road will welcome Barry back to the Greater Cincinnati – Northern Kentucky area for a 2-day Horsemanship Clinic on Saturday September 25 and Sunday September 26. Clinic will begin at 9:00 am and wrap up about 1:00 pm each day. Cost is $150 total for both days. Entries will be accepted up to the start of the clinic but only 8 participants will be accepted so pre-registration is strongly encouraged to guarantee a spot. Auditors are welcome for $10 each day (no auditing charge for children under 12). Barry can be available after the clinic each day for one-on-one help with issues outside the clinic format such as trailer loading, etc.
P.S. Kevin has a 2 year old filly that Barry will be starting under saddle at his house beginning Friday afternoon and in the afternoons/evenings after the clinic. This could be expanded to include other horses or even moved to the clinic venue if there is interest in having 2 or 3 additional horses started. Cost will be $300 for 3 sessions, Friday, Saturday and Sunday or $400 if a fourth day is added Monday.
Kevin can be reached by email at: beal8119@gmail.com or phone at: 859-380-8699
Click HERE for a printable flyer about the clinic.
We're sorry but the limit of 8 participants has been reached.